In April 2020, High Country News published an extensive investigation of how the U.S. funded land-grant universities with expropriated Indigenous land. Click here to view the report. Historian Bobby Lee and Kiowa journalist Tristan Ahtone also tell the story of how large public universities benefited from the theft and expropriation of Indigenous land in an episode of The Red Nation Podcast.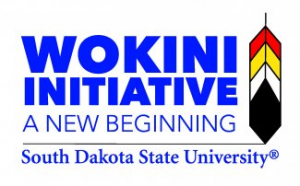 The Wokini Initiative is South Dakota State University's collaborative and holistic framework to support American Indian student success and Indigenous Nation-building. Ongoing collaboration between key campus and tribal stakeholders is central to the Wokini framework.
How we are facing this challenge
We are building a campus-wide network of challengers, if you are interested in joining, please email us.